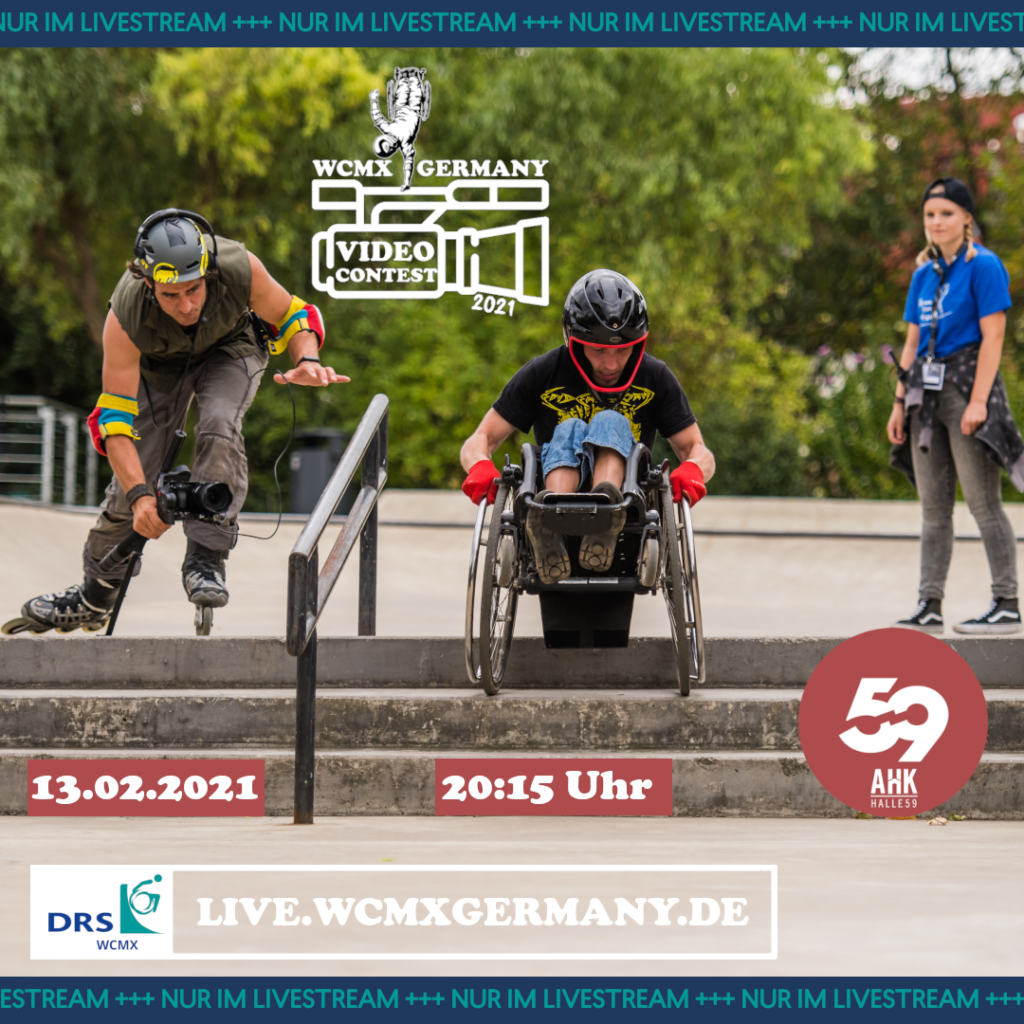 Live show for the WCMXgermany Video Contest
First digital contest of the Deutscher Rollstuhl-Sportverband e. V. (German Wheelchair Sports Association) on 13th February 2021 at 08:15 PM
As the situation around the corona pandemic still does not allow in-person sessions, the WCMX department presents the first digital competition of the Deutscher Rollstuhl-Sportverband e. V. with the WCMXgermany Video Contest in an about three-hour-long live broadcast. As hosts Patrick Krause, chairman of the department, and Timon Luu, World Champion D3 2019, will lead the audience through the evening this coming Saturday.
The participants could sign up until 6th February for two categories whereas a double start was possible. With 13 submitted one-take videos, where the WCMX riders show their skills in a skatepark in a 60 – 90-second-long continuous video, and 21 edits, in which also a 60 – 90-second-long compilation of tricks is presented, the WCMX department can bring a record number of competition participants in the books.
The submitted videos of the participants from 7 nations will be presented in the live show from the AbenteuerHallenKALK in Cologne to the audience which will subsequently have 30 minutes of time to vote for one video each of both categories and hence determine the winners. By live connection WCMX riders from all around the world will be involved in the broadcast. The Cologne skate band Jailbait that already put forward a concert at the concluding Riders Party of the Paraskate 2019 will provide for musical support.